Lumisave has had the pleasure of working with a wide variety of companies in various industries over the years. With each project requiring unique applications in lighting, we have been able to grow our portfolio of experience to tackle the industrial markets toughest environments.
Here are some of industries our products have shined best in:
Mining
Where it all began, some of our first products were developed specifically for the harsh mining environments in Western Canada. This industry demands rugged lighting products that are able to withstand some of the most unforgiving environments.  By working with our mining customers we have been able to develop patented products exclusive to Lumisave, specifically for what our mining customers require. Our Heavy Industrial Series Fixtures are a great example of mining tough.
In addition to heavy industrial fixtures, while working with the mining industry over the years we have been able to develop an industry-leading service repair program allowing for the most sustainable solutions for repair and re-use.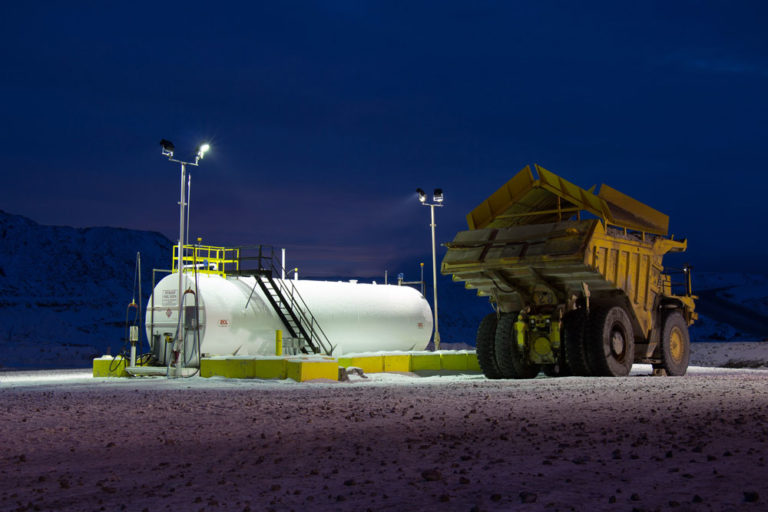 Oil & Gas
Lumisave has become a trusted name in the Oil & Gas Industry through adaptation and engineered solutions. By working closely with engineering firms responsible for lighting design on major Oil & Gas sites, Lumisave has been able to provide lighting solutions that meet and exceed the status quo. Our vast product offering allows us to provide solutions for all aspects of Oil & Gas lighting such as catwalks, temporary work lighting, tank farms, pipe racks etc.
Our localized production and industry leading after sales support allow us to address any issues that may be encountered on site, greatly minimizing any downtime for our customers.
We have had the pleasure of working with energy industry leaders including Suncor, Cenovus, Imperial Oil, Gibson Energy & Arc Resources.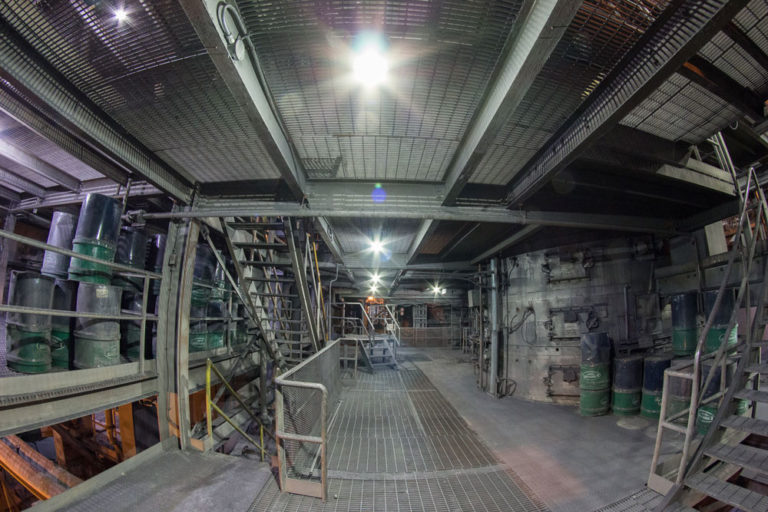 Forestry
The backbone of the Northern British Columbian economy, Lumisave has a close relationship with the forestry industry. Where safety is of top priority, our fixtures have helped various mills across Canada increase safe lighting levels providing added safety and reliability in a multitude of forestry environments.
By developing close relationships with key personnel in the forestry industry, Lumisave has been able to evolve our product offering to fit the needs of this industry with ease.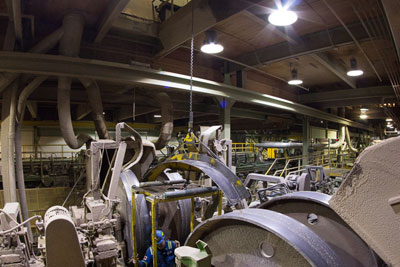 Commercial
Although Lumisave's products have been designed with industrial applications in mind, our fixtures are also a great fit for various commercial applications. We have provided lighting support for various community recreational facilities, warehouses, workshops, commercial building exteriors, breweries and airports to name a few.
With custom designed solutions, our lighting applications have the ability to be used in various settings.